If you are a parent that lives in Penang or surrounding areas there are several top international schools that you can chose for your child to attend. Education is extremely important and it is important for you to chose the school that best fits the needs of your child. This article will feature the best international schools in Penang.
1. The International School of Penang (Uplands) was established in 1955. This is a top-notch international boarding school serving Penang and surrounding areas. The school is open to students ages 5-18 years old. The International School of Penang is an EDEXCEL approved center.
2. St. Christopher's International Primary School (SCIPS) was established in 1963. The school proudly educates children of 32 different nationalities. SCIPS has developed a balanced British curriculum to cater to its diverse international body of students. The school serves nearly 600 students from ages 3to 11+ grouped into over 28 classes with a cap of 25 students per classroom.

3. Fairvew International School Penang (FISP) has highly qualified teachers and staff with culturally diverse backgrounds. FISP is an authorized International Baccalaureate (IB) world school that serves students from primary to middle year programs. The school offers the IB program for students ages 5-17.

4. Tenby International School (TIS) vision is "A United World at Peace – Through Education." TIS was founded in 1960, but a new branch established in Penang in 2005 to cater to the local community. Students are taught to be globally minded lifelong learners. The school serves over 1,400 students ranging from the early years to secondary years.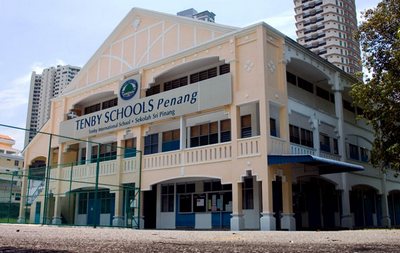 5. The Prince of Wales Island International School (POWIIS) was founded in 2011. POWIIS is on the fast track to becoming one of the top British international schools serving Penang and the surrounding areas. The school offers scholarships based on academic performance. POWIIS believes in treating each student as an individual. The school follows a traditional British curriculum. More info can be found by visiting http://www.powiis.edu.my/
Every parent desires the best possible education for their child. Students need to learn to expand their horizons and to develop the necessary skills to compete and interact with their peers on an international level. Take your time and consider which international school in Penang is the perfect choice for your child's eager mind.
Learn More The Benefits Of A Private School.