Many women all over the globe are unhappy about the shapes of their breasts. They're often unhappy because they believe that their breasts are too small and therefore unflattering to the rest of their figures. Fortunately for them, breast enhancement procedures are available that can help them feel better about their bodies and looks in general. Breast augmentation procedures specifically can increase the size of the breasts and make them appear more rounded. Many women appreciate breast augmentation procedures because they help make them feel more feminine and assured in their appearances.
Breast Filler Details
Breast fillers are a common form of breast enhancement. Hyaluronic acid fillers are often used to alter the shape of the breasts in a manner that looks natural and tasteful. When doctors give patients breast fillers, they inject soft tissue fillers in gel form. Women frequently feel peace of mind when they get these fillers as they're believed to be bio-compatible with the human body. Doctors inject these gels within the fat that's situated under the breasts' glandular tissues. These injections lead to consistent results, with barely noticeable scarring just below the folds of the breasts.
Breast fillers generally make the breasts appear two cups or so bigger. Not only do these treatments boost the size of the breasts, but they also offer a few other key benefits. These benefits include the toning and firming of the breasts. If you dream of having breasts that look and feel supple and resilient, then fillers may be a great idea for you.
Breast Fillers and Safety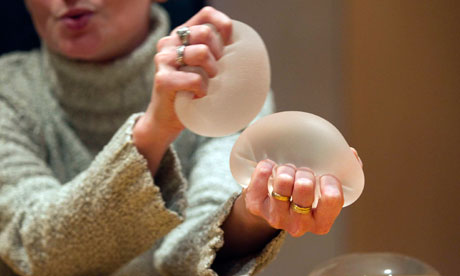 If you want to change the size or shape of your breasts in any way, talk to your doctor and find out if he thinks that breast fillers are a suitable option. These procedures are generally considered to be safe to patients, however, with very little downtime necessary. If you lead a busy lifestyle and don't have a lot of time to spare recovering from a major procedure, breast fillers may just make a terrific enhancement route for you.
Time Frame
Breast fillers differ from breast implant surgery in that their results are never permanent. If you get breast fillers, you should expect the results to fade with some time. If you want to maintain the results, you'll need to repeat the procedures again when necessary. When women get breast fillers, their results generally stay intact for anywhere between 12 and 18 months. If you've gotten breast fillers and notice that the size of your breasts is slowly decreasing, then you may want to talk to your doctor once a certain amount of time has passed.
Find a Reliable Clinic
Breast enhancement treatments can often do a lot to improve self-esteem in women. If you're upset about your breast shape or size, fillers may be able to help. Talk to your doctor to determine whether or not breast fillers are a suitable and smart choice for you. Your doctor may be able to refer you to an acclaimed aesthetics clinic for your procedure.